How we brought Hamburg's longest park to life through co-creation
The "Your Geest" participation process
From a mobile open-air kitchen for intercultural cooking pleasures to a bat paradise with a sunbathing lawn to a bouldering rock for young and old: In the co-creative participation process "Deine Geest," citizens together with experts from landscape architecture developed twelve diverse projects for the Horner Geest landscape axis - the previously rather unknown green band in Hamburg's east thus grew together quite incidentally into the city's longest park.
In times of ever-growing, denser cities, expectations of the "in-between" are also increasing: urban green space - like all open spaces - assumes a variety of functions: climatic, ecological, health and social. Parks, forests, green corridors and meadows provide spaces for meeting and exercise, ensure clean air and cooler temperatures on hot days, and enhance people's quality of life and sense of well-being. In short, urban green space makes our cities more livable - and at the same time is a scarce, contested commodity. In order to find community-based answers to the increasingly complex demands on green spaces, we need co-creative participation processes with tailored formats that bring together everyday and expert knowledge - as demonstrated by the "Deine Geest" participation process, which won the Polis Award 2019.
---
Your Geest: Ideas wanted for Hamburg's longest park
The Horner Geest landscape axis designates a nine-kilometer-long green belt from the main train station to Öjendorfer Park in the east of Hamburg. The green corridor thus extends from the innermost city to the edge of the landscape, connecting five districts and different milieus. Anyone walking along the axis will find themselves in completely different worlds: from the densely built-up center to single-family home areas. Before the project kicked off, many Hamburg residents were only partially familiar with the green corridor. Together with the Hamburg Ministry for the Environment and Energy, we therefore set out to make people aware of the Horner Geest as a green and social space that can be experienced throughout. The goal: Hamburg's longest park is to be created here by the end of 2019 - with continuous bike and pedestrian paths, trees, meadows and places for various outdoor activities. In addition to an overarching landscape planning concept, good ideas were needed to fill the park with life.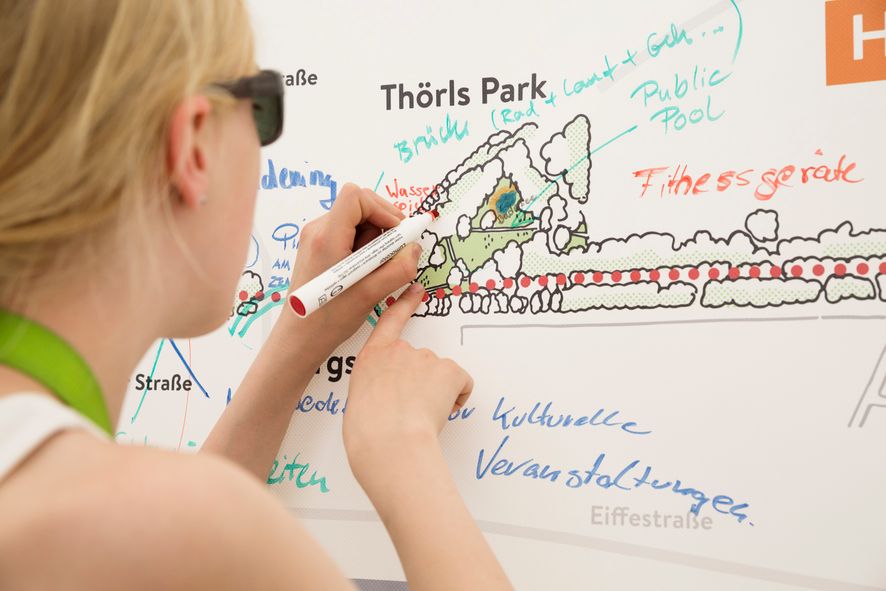 The foundation of good participation processes is a credible participation promise
The "Deine Geest" participation process launched in June 2016 called on citizens to develop their own projects for the unique open space and reserved a total of one million euros for their implementation - a very special participation promise. Instead of merely searching for ideas, the process went further and brought citizens together with landscape architecture experts and representatives of the administration on an equal footing to try out initial ideas, think them through further and develop them into realizable projects - co-creatively instead of top-down. In a complex, multi-stage process, customized projects for the new urban space were created within eight months. They show how versatile green and open spaces can be - from a mobile cooking station and a fitness course to a meeting place for young people with a break-dance stage and seating elements, a giant swing for young and old, and a "velcro orite" for bouldering fans. The citizens not only had the opportunity to propose their own ideas and develop them further with the landscape planners, but were also able to vote online and on site, on an equal footing with a jury of experts, on which twelve projects should ultimately be implemented for one million euros in funding. The reliable financial framework and the institutional anchoring of the process gave "Deine Geest" a particularly credible promise of participation and implementation: At all times, it was transparent which areas the participants could help shape within the process, what would happen with their ideas and contributions, and who would decide in the end.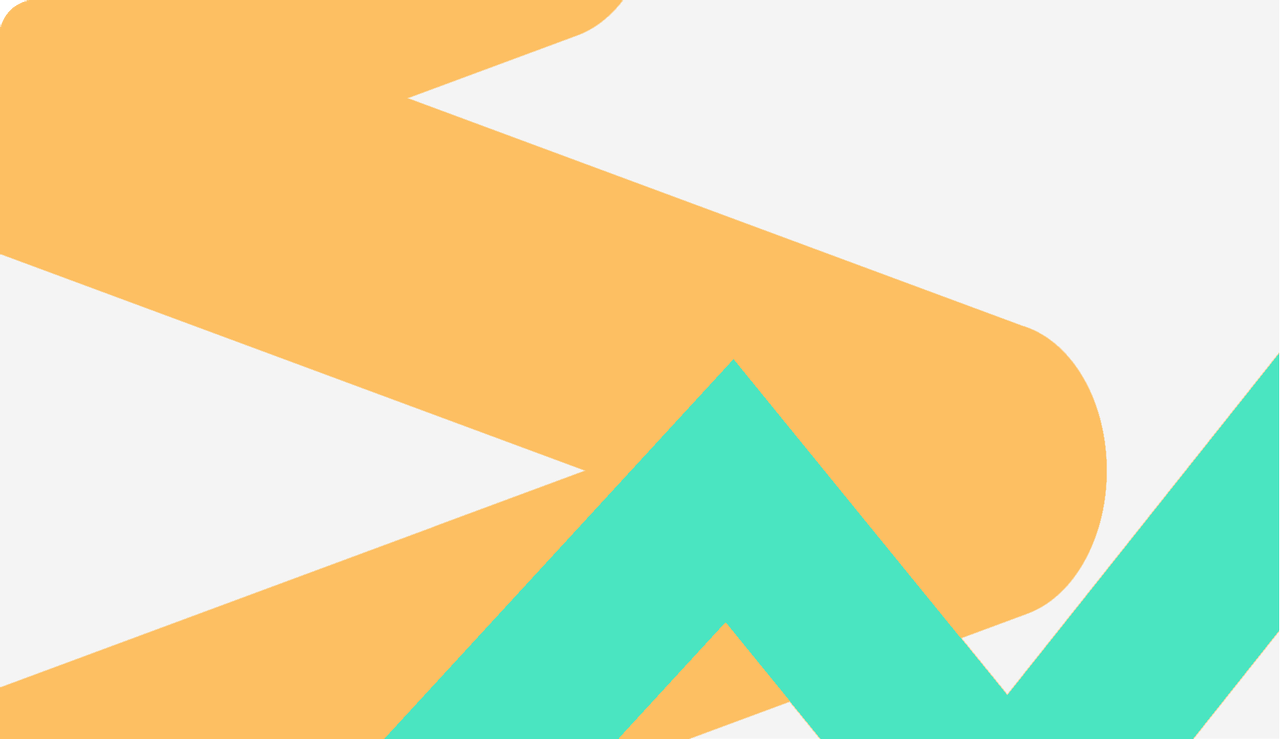 Cornelia Peters (Hamburg Ministry for the Environment, Climate, Energy and Agriculture)
"The promise to make one million available for citizens' projects and to hand over decision-making power to local actors was delivered and ensured a high level of trust in the planning process."
Ambitious co-creation processes need good choreography
One million euros for the implementation of citizens' projects, a nine-kilometer-long, little-known park, five city districts, thousands of residents from a wide variety of backgrounds with very different demands on the landscape axis, and eight months to design twelve jointly supported projects together with the citizens: "Deine Geest" was an ambitious process with many challenges. In order to lead such processes to success, a well thought-out choreography is needed: intuitively sequenced phases, agile use of a wide variety of communication channels - from social media to posters - and the right tools. For each phase of "Deine Geest" we developed multi-layered formats of participation and communication to involve as many different residents as possible: from online surveys to on-site presence to performative and playful elements.
The outreach participation formats in particular varied and adapted to the particular circumstances and people: For example, there was an evening event in a bookstore and a sheep walk along the axis. In addition, we took a walk on a cargo bike - filled with local culinary delicacies -, met an ornithologist who introduced the local bird species to those present, and answered questions from local residents at weekly markets. At various frequented places along the landscape axis, citizens suddenly stumbled upon white idea tents. In early summer, we sat together with passers-by on straw beanbags, informed them about the process and encouraged them to contribute their ideas to the development of Hamburg's longest park. If it became clear that certain instruments were not working or were not yet working sufficiently, others were tried out, channels were strengthened or played differently. The diverse offers gave citizens the opportunity to get to know the landscape axis in a completely different way - a new connection to the Horner Geest was created.
Co-creation means one thing above all: designing together
In order to develop the selected ideas into technically, politically and financially feasible projects, it was necessary to combine the everyday knowledge of the citizens with the expertise of the experts. In three open workshops, citizens together with landscape architects and experts from the Ministry for the Environment and Energy and the Hamburg district office refined the sometimes still sketchy ideas into viable concepts. The everyday knowledge of the people was important in order to specify, locate and creatively enrich needs. No one knows the needs, circumstances, habits and hidden trails as well as the people who live, work and regularly spend their free time locally. This expertise, in turn, was indispensable for enriching the content of the project ideas, structuring them, elaborating them further and ultimately making them capable of being coordinated and implemented. Expert knowledge and everyday knowledge inspired each other and created something new in curious and respectful discussions - a learning process for everyone involved. For the experts in particular, consistent co-creation is always linked to reflection on their own understanding of their role. Am I willing to support the citizens with my professional skills instead of being solely responsible for the idea and design? Can I take responsibility for a project even if I was not the author from the beginning? Ultimately, what counts is the willingness to collectively share authorship with other actors - a joint struggle to ultimately develop the best project.
Together, experts, authorities and citizens developed twelve projects that were supported by a broad public and that gained in quality through the constant interplay of expert and everyday knowledge. The participation process not only shaped the design of the Horner Geest, but also gave the landscape axis a face: a little-known green corridor became Hamburg's longest park.